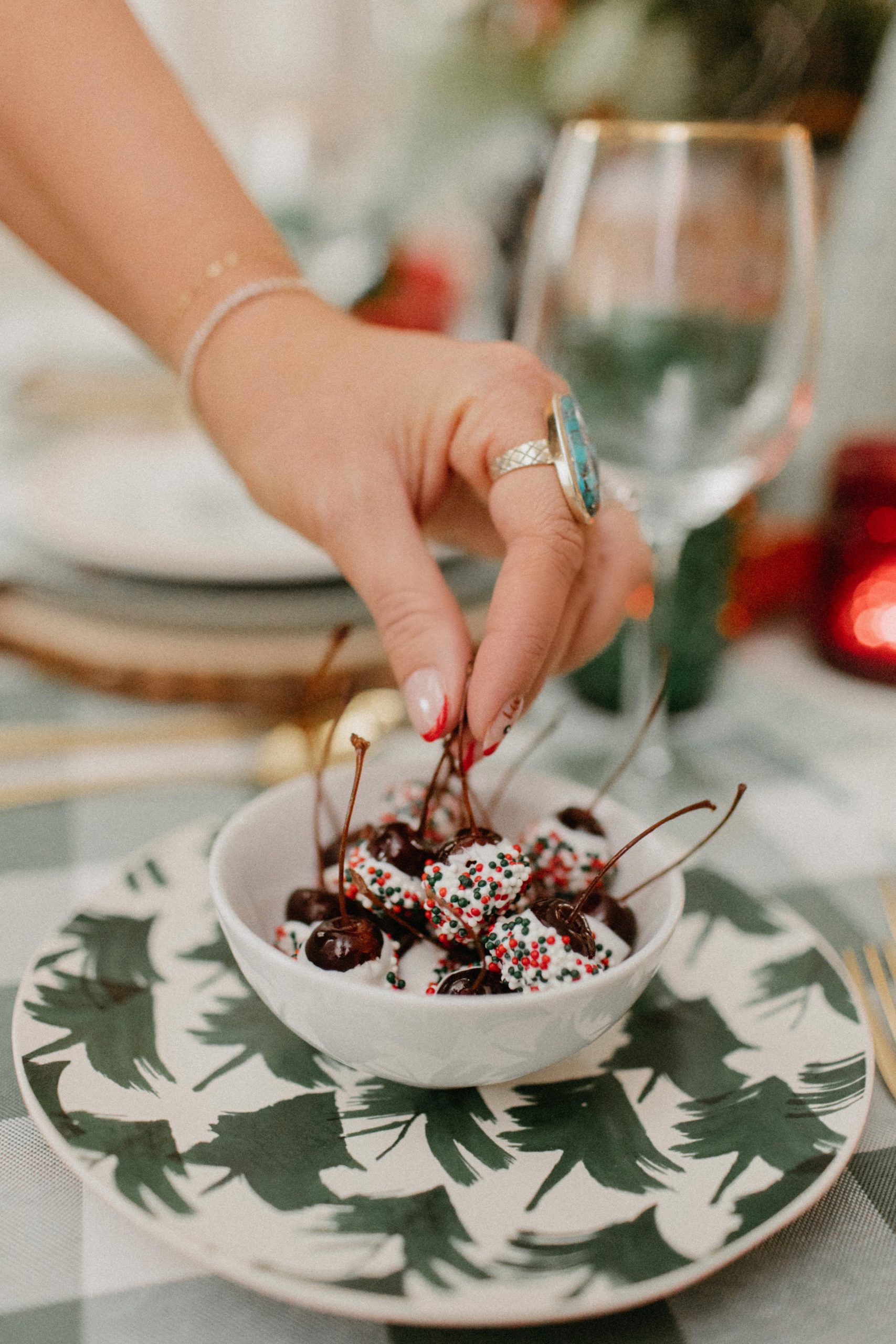 These vodka infused holiday cherry drops are so easy to make and are really delicious! They will make your holiday gatherings a bit more festive!
Ingredients:
Amarena cherries with stems from Trader Joes or any stemmed cherry will do
Vanilla vodka
white melting chocolate
holiday sprinkles
Directions:
Drain cherries of their juice and pat dry. Put cherries in a bowl and pour vanilla vodka over them until covered. Let the cherries soak for 12-24 hours. Once they have soaked, remove and place the cherries on paper towels and pat dry. Melt the white chocolate candy melts and dip your cherries into the chocolate and then dip them immediately into some sprinkles. Place on a parchment paper lined tray or plate and place in the refrigerator for a short period to set.
Serve and enjoy!!!